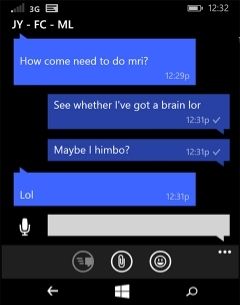 It took me a while to write this as there is never a good time to reflect on the possibility of death, particularly one's own. But every once in a while something happens which forces us to pause and take stock of life. It can take the form of an accident at a place we had just visited, or the sudden loss of someone we know.
In my case, it was the scare of a persistent headache that refused to go away which, in the most morbid of cases, could be an indicator of something more sinister, such as a tumour or brain aneurysm.
What happens when we are confronted with our mortality? Anecdotally and perhaps also from popular fiction, I am given to understand that after an initial period of denial, people go about setting their affairs in order, saying goodbyes to those they are closest to and ticking off whatever they can practically complete from their bucket list. In this lifetime, we only live once.
Moving on to my faith, the Bible records that Joshua admonished his countrymen to obey God, vowing that his family would remain in the faith ("as for me and my household, we will serve the Lord" - Joshua 24 : 15). Samson prayed for supernatural strength to perform one last feat that would save his countrymen from their enemies ("remember me, O God, please strengthen me just once more …" - Judges 16 : 28). David gathered the resources necessary for his son Soloman to build a temple to God, and similarly advised Soloman to keep the faith ("so be strong, show yourself a man, and observe what the Lord requires" - 1 Kings 2 : 2 and 3). Hezekiah, I suppose not of the same noble character, thought of himself first and prayed for his life to be extended which God acceded to (2 Kings 20). Jesus prayed for strength to face His sacrifice on the cross ("My Father, if it is not possible for this cup to be taken away unless I drink it, may your will be done" - Matthew 26 : 42). Paul told the church that he felt conflicted between life and death because while the former would be a release from life's labours, the latter would mean productive missionary work for the church ("to live is Christ and to die is gain If I am to go on living in the body, this will mean fruit labour for me. Yet which shall I choose? I do not know! I am torn between the two …" - Philippians 1: 21 and 22).
I experienced no similar epiphany or catharsis. Life plodded on - kind of, because I was more grumpy and less patient at work - though there were the solitary more morbid moments I thought that it would be a relief to be released of life's burdens, and the more sentimental moments when I silently grieved at the thought of not being able to hold the hand of the one imperfectly loved and fading into the sunset together.
So I am humbled. Humbled to see my conduct fall short of the standards established by popular fiction, human experience and Bible heroes. I suppose if Hezekiah's supplication to God represents the minimum standard of expected conduct, I fell even below that. As a human, I am as flawed as they come. That the neurologist did not detect any issue that (he thought should be) of particular concern, is an extension of grace to me. And in other news, the MRI discloses that I have a brain.